"As part of the looming economic reset, accelerated by the staged and fake war in Ukraine to increase energy costs and inflation, the Jesuit puppet and actor Elon Musk made a statement that he has a 'super bad feeling' about the economy. And as a result, he wants to cut 10% of the Tesla 'workforce.' His statement was made on June 2nd, the 153rd day of the year. Not surprising that Elon Musk would be in the headlines on that day, and that it was about the economy. This was of course a tribute to his masters at The Jesuit Order. According to CNN, Musk sent out an e-mail with the headline "pause all hiring" as part of dealing with his 'super bad feeling.' He says he wants to cut 10 percent of the workforce. And that statement made the Tesla stock plunge $65 billion in value. $65 Billion = 33. 10% of Jobs = 33. Ten = 33. Tesla = 33. Masonry = 33 (as in Freemasonry). 10 Percent = 33. Freemason is relevant as the Jesuit Order and their Order of Illuminati created Freemasonry as the order to execute their will. Tesla is coded with the Freemasonic '33' and while the big networks used the word 'workforce,' some other outlets used the word 'jobs.' The quote of 'super bad feeling' completes the riddle. Learn their language of numerology and gematria, and you can see right through all the deception and all the scripted stories. And most importantly, you can see who's really in control and who's controlled."
~Joachim Bartoll
---
As part of the looming economic reset, accelerated by the staged and fake war in Ukraine to increase energy costs and inflation, the Jesuit puppet and actor Elon Musk made a statement that he has a 'super bad feeling' about the economy. And as a result, he wants to cut 10% of the Tesla 'workforce.' His statement was made on June 2nd, the 153rd day of the year. This was of course a tribute to his masters at the Jesuit Order.

Jesuit Order = 153
The quote of 'super bad feeling' completes the riddle.
According to CNN, Musk sent out an e-mail with the headline "pause all hiring" as part of dealing with his 'super bad feeling.'
Super Bad Feeling = 144, 72, 864
Jesuit Order = 144, 72, 864

Pause All Hiring = 246
Super Bad Feeling = 246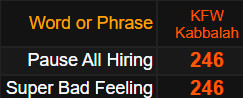 He says he wants to cut 10 percent of the workforce. And that statement made the Tesla stock plunge $65 billion in value. Also, keep in mind that June 2nd comes with a 48-date numerology.
6/2/22 = 6 x 2 x 2 x 2 = 48

Ten Percent = 48, 48
$65 Billion = 48, 48
Workforce = 48, 48
Freemason = 48, 48
Freemason is relevant as the Jesuit Order and their Order of Illuminati created Freemasonry as the order to execute their will. Tesla is coded with the Freemasonic '33' and while the big networks used the word 'workforce,' some other outlets used the word 'jobs.'

10% of Jobs = 33, 33, 33, 33
Ten = 33, 33
Tesla = 33, 33
Masonry = 33 (as in Freemasonry)
And also…
10 Percent = 33
$65 Billion = 33
Elon Musk was born on June 28, so this statement comes 3 weeks and 5 days before his upcoming birthday, as in '35.'
Elon Musk = 35
Tesla Jobs = 35
Workforce = 35
That is the same as 26-days.

And it was also 11 months and 5 days after his last birthday, as in '115.'
Elon Musk = 26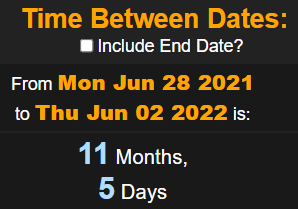 Society of Jesus = 115, 115 (aka., The Jesuit Order)
Freemasons = 115
Not surprising that Elon Musk would be in the headlines on that day, and that it was about the economy. Learn their language of numerology and gematria, and you can see right through all the deception and all the scripted stories. And most importantly, you can see who's really in control and who's controlled.
---
-~via Joachim Bartoll Official
---